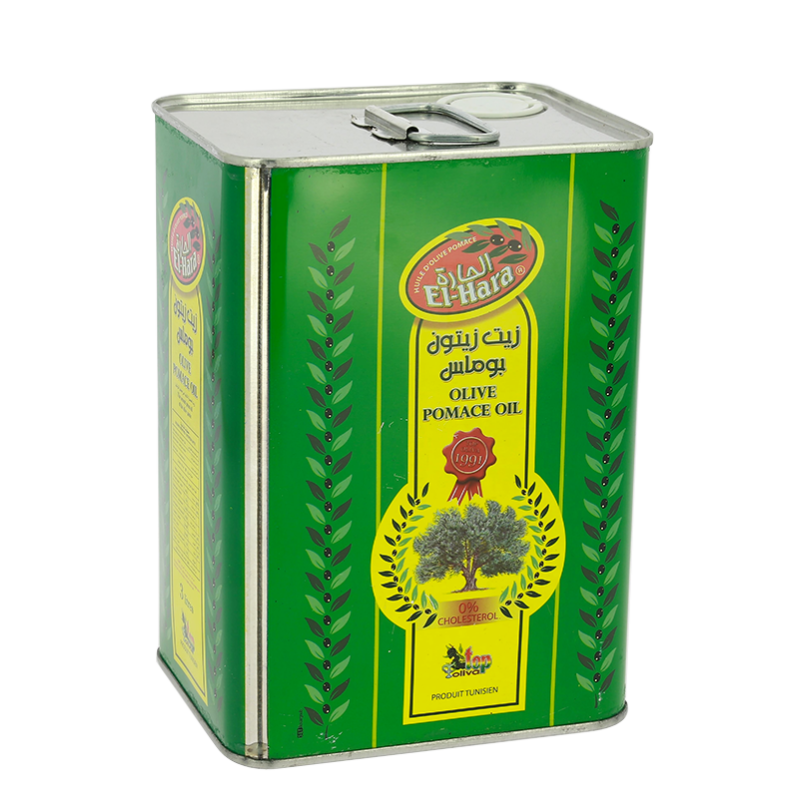  
La Médina 500ml
La Medina virgin olive oil is a class of its own compared to other products and has positive effects on health, making it one of the most essential ingredients for a healthy diet. This oil is your perfect companion for a healthy and tasty daily cooking.
La Médina virgin olive oil is cold pressed, unrefined and not treated with chemicals.
PET packaging.
Nutrition Facts / Valeur Nutritive
Per 1 tbsp (15 ml) / Portion c. à soupe
Amount Per serving
% Daily value*
Teneur
% value quotidienne*
Calories/calories
120
Total Fat / Lipide
14g

22%

Satured fat/saturés
2g

10%

Polyunsatured fat/ Polyinsaturés
1.5g
Monounsatured fat/ Monoinsaturés
10g
Cholestrerol/chostérol
0mg

0%

Sodium/Sodium
0g

0%

Total Carbohydrate/Glucides

0%

Proteins/Protéines

0%

Acidity/Acidité

≥ 0.8%

*Percent daily Values are based on a 2000 calories diet.
*Pourcentage de valeurs quotidiennes sont basés sur un régime de 2000 calories.
Packaging Description
Capacity
Bottels / Carton
Carton / palette 120×80
Carton /1×20'FCL
Bottels /1×20'FCL
PET
500ml (16.9 fl. oz.)
24
70
770
18480
1l (33,8fl. oz.)
12
78
858
10296
5l (169 fl. oz.)
4
50
550
2200
Box Metalic
880 ML (30.9fl. oz.)
12
80
880
10560